To access your Virtual Phone, log in to your Alliance account: www.alliancevirtualoffices.com/login.
Select 'My Virtual Phone' (left-hand side). You will be redirected to the control panel of your Virtual Phone account.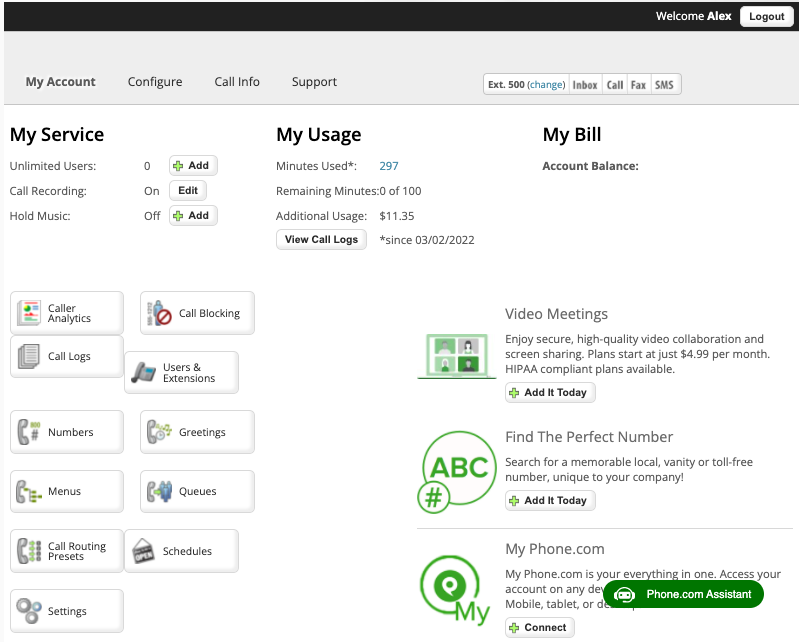 From there, you can manage your Virtual Phone preferences. For example, you can add new extensions, set up caller menus, records greetings, create schedules, and so on.
*Please do not update your login password inside the Virtual Phone control panel. If you wish to change your Alliance password, please contact our Customer Support team on +1 800.775.5715.